SaaS Financial Model
Finally, I pushed the button and released my first SaaS Financial Model in Excel. Over the past few months I have released various Excel models covering forecasting, SaaS metrics, and personnel expenses. I combined some of these models into one and developed version one of my SaaS Financial Plan.
The Excel Model can be downloaded below.
Like anyone building a software product, it is hard to stop adding features or checking for bugs. Sometimes you just have to release it and listen to customer feedback. Otherwise, it might never launch. I did not want the model to turn into something that only finance or Excel pros could manipulate.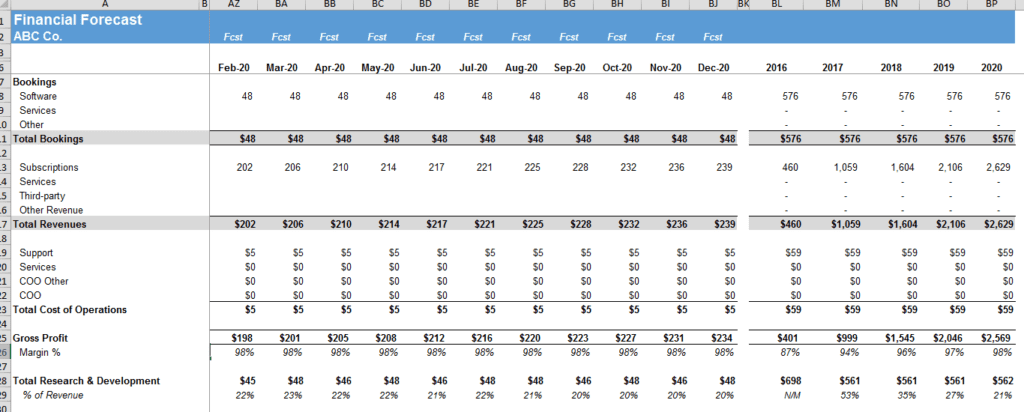 What's Included
The model includes the following tabs to drive the forecast.
Revenue Tab

Inputs on customer counts, ARR, churn, etc.

Headcount Tab

Detailed model to forecast wages by position including start and end dates and benefits/taxes.

Non-wage Tab

Inputs by department to model non-headcount expenses. Includes formulas to help you easily spread expenses over specific time periods. I try to avoid hardcoding at all costs.

CapEx Tab

Input capital project details which will flow into the unlevered free cash flow section.

Controls Tab

Global controls tab for inputs such as model start date, tax rate, etc.

Instructions Tab

I have step-by-step instructions including links to each part of the model where you need to enter your assumptions. I will avoid boring you in this post with all of the how-to's.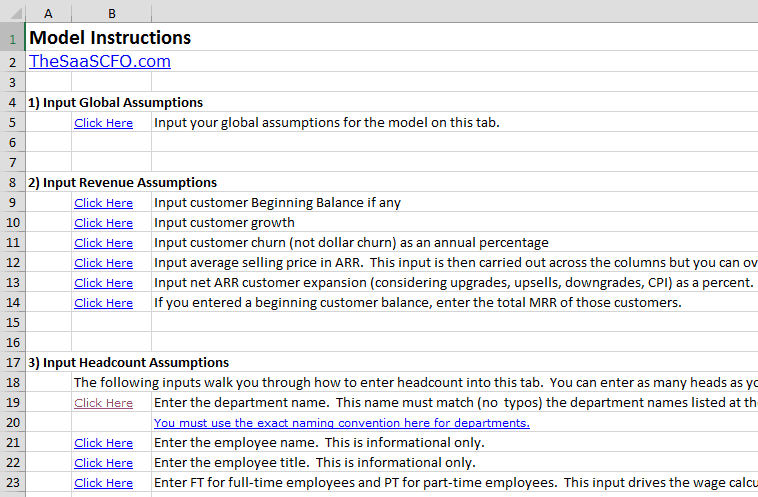 Finally, there is a summary tab that takes all of your inputs and presents the results of your assumptions. This SaaS Excel model is targeted to not only finance pros but also founders and SMB's who need to forecast their SaaS business.
Feedback Please
Future features will include more SaaS metric outputs, charts, service bookings/revenue, and potentially a balance sheet and cash flow statement. I'd like to get your feedback on what is necessary to model your SaaS businesses or startups.
I would love to hear your feedback. What is working? What is not working? What else should I add?
For the latest version of my model, please see the SaaS Financial Plan page.
Please enter your valid email below (no spam) to activate the download.  I will keep you updated on future models.
If you do not receive the email, please contact me.