Hi, my name is Ben and welcome to The SaaS CFO blog.  Through this blog, I'd like to share my passion for numbers, SaaS/subscription metrics, and forecasting.  I'm currently a CFO of a subscription-based software company in the Midwest.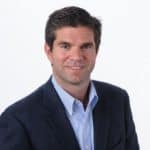 I have worked within small, private technology firms up to global multi-billion dollar organizations.
Join my newsletter below so that you can read the latest on these topics and receive the actual Excel forecast and SaaS-related models that I use in my posts.
You are catching me early in my blogging life, but this blog is an attempt to share knowledge and keep me honest by continuing to improve financial transparency in my position.
Subscribe to my Newsletter for the latest Excel models.