Hi, my name is Ben and welcome to The SaaS CFO blog.  Through this blog, I'd like to share my passion for numbers, SaaS/subscription metrics, and forecasting.  I'm currently a CFO of a subscription-based software company in the Midwest.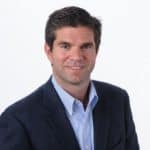 I have worked within small, private technology firms up to global multi-billion dollar organizations.
Join my newsletter below so that you can read the latest on these topics and receive the actual Excel forecast and SaaS-related models that I use in my posts.
If you are looking for SaaS consulting assistance, please contact me.
Download my one-page bio here-> Ben Murray Bio.
Subscribe to my Newsletter for the latest Excel models.